Kaylan's Tropical Trick
"Tricky (Purple Girl)"
Page updated 08/06/2015 Click on any photo to see a larger image.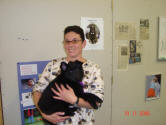 Tricky getting ready to go home with Cathy Horrocks.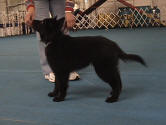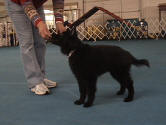 Tricky is learning to stack on December 1. She's about 10-1/2 weeks old. She is very cute and feminine -- and extremely uppity -- exactly what Cathy was hoping for!
---